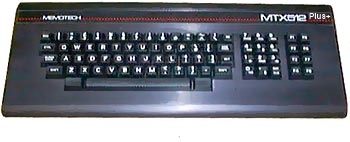 MTXPlus+ Design Data - Datasheets etc.
This page hosts copies of the manufacturer's datasheets and technical manuals the components used in MTXPlus+
The video board design is based on the use of the Yamaha V9958, used in the MSX2+ and MSX TurboR computers. The MTXPlus+ video board is very close to the design of the Panasonic TurboR FS-A1GT, modified to use a Sony CXA1645P and also expanded to include "analogue" only RGB output circuits.

I relied heavily on the MSX Service Manuals posted on Hans Otten's great MSX site, the most relevant ones are also available for download from here.

RGB Encoders

A number of MSX2 machines used a Sony RGB encoder to generate component video from the V9938 RGB signals.

Datasheet for the Sony CXA1145P RGB Encoder used in MSX2+ & TurboR machines having V9958 VDPs. The datasheet is predominantly in Kanji, but the pin-out and typical NTSC and PAL circuits are readable.

An English datasheet for an Erso ES71145, a clone of the CXA1145

Datasheet for a Sony CXA1645P, a later version of the CXA1145P

What appears to be a later datasheet for the CXA1645P, the document number is the same, but the component values used in the SYNC and SC filters are different (reversed), this is the datasheet that I used for the MTXPlus+ video board design.
Integrated Circuit pin-outs

CPU

Z84C0020

SRAM

HM628128

EEPROM

W27C512

VDP

V9958