| | |
| --- | --- |
| | The Commodore PET (Model : CBM 8096) |
Software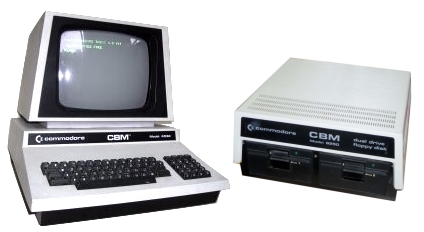 Introduction
These "software" pages are basically just a repository for software related notes that I make as I gain some experience with my PET. As with most things on this site, there is not likely to be anything here that you don't already know or can not find readily through Google.
The notes here are really for my benefit, but made available on-line so that I can easily find them and in case anyone else finds them useful. If you spot anything that is incorrect or might be done better, please let me know.
Contents

Commodore disk image formats and usage
Reading / writing individual files
Loadable Operating System for 96K
Version of the BASIC ROM in a CBM 8032/96
"Useful" BASIC code for use with an 8032/96
Introduction to IEEE-488 Disk I/O
A small collection of PET/CBM software
.