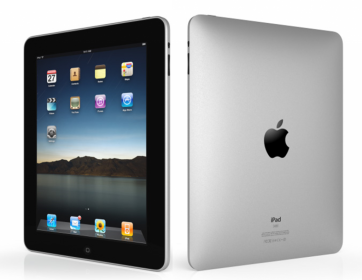 Overview
My first foray into tablets, courtesy of a present from my wife, was the 1st Generation iPad. I hadn't appreciated what a great gadget this was going to be! I am now a dedicated iPad user and have regularly upgraded to quite a few of Apple's subsequent full size models.
When it was released in 2010, I was very impressed with the iPad's functionality, the device worked well and had reasonable performance, or more accurately, performance that I was happy with, in the absence of anything to compare it to. However, the 256 MB of RAM fitted to the original iPad isn't enough to support later versions of the iOS operating system, the last version supported is iOS version 5.1.1., released in May 2012.
My original iPad was still being used in early 2016, but by then it was mainly used in the living room as a TV Guide or for quick e-mail access and internet surfing. Its low memory was becoming a real inconvenience as the number of web pages that could be opened concurrently was pretty small and it was finally retired and sold off on ebay in March 2016.
iPad Overview from the first release of the iPad User Guide for iOS 3.2.

The slide switch on the side of the device has had different functions, depending on the version of iOS in use.

Some versions of the User Guide refer to it as the "Silent" switch, with its use being to mute the iPad.

It is called the "Side" switch in later versions of the iOS manual, including the iPad iOS 5 User Guide - the last version applicable to the 1st Generation iPad. The function of the switch can be configured to lock auto-rotation of the screen display or to perform the mute function.

The profile views show that the rear if the 1st Generation model has a much more pronounced curvature than later models.
Shown here is the simple rubberised case/cover that I had for my iPad.

Unlike later models, the 1st Generation does not have the magnetic sensor in the iPad that turns off the display when the cover is closed.

The UK charger for the 1st Generation iPad, consisting of a "base" with UK 3-pin plug that mates with a 5VDC/10W USB power output for connection to the USB to Apple 30-pin connector cable.

It is possible to charge the iPad from the standard USB port of a laptop, but, as the USB 2.0 standard only allows for 500mA to be supplied by the USB port, the iPad will not charge at the same time as it is being powered from a standard USB port.
Released
April 2010
Discontinued
March 2011
Obtained by me
October 2010
Apple SoC Version
Apple A4
Processor Architecture
ARM Cortex-A8
CPU Clock Speed
1 GHz
Graphics Core
PowerVR SGX 535
RAM
256 MB DDR RAM
Flash Memory Size Options
16 GB / 32 GB / 64 GB
Connectivity Options

| | |
| --- | --- |
| Model A1219 | WiFi only |
| Model A1337 | WiFi + 3G |

Operating System at release

| | |
| --- | --- |
| At release | iOS 3.2 |
| Highest supported | iOS 5.1.1 |

Camera
None
Display Size
Display Resolution
1024×768 pixels at 132 ppi
Dimensions

| | | |
| --- | --- | --- |
| (Portrait) | Inch | mm |
| Height | 9.56 | 242.8 |
| Width | 7.47 | 189.7 |
| Depth | 0.528 | 13.4 |

Weight

| | | |
| --- | --- | --- |
| | lb. | g |
| WiFi only | 1.5 | 680 |
| WiFi + 3G | 1.6 | 730 |

Battery

3.75V, 24.8Wh, 6,600

mA·h (10 hours)
Apple Charger (UK Version)

| | |
| --- | --- |
| Mains Power Plug | |
| Charger (10W) | A1357 |

Interface Connector
30-pin
Additional Sensors
Bold type signifies the model that I have (had)