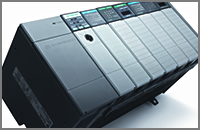 Comprehensive documentation for the SLC 500 is freely available in the Literature section of the Rockwell Automation site. However, as my library of downloads grew, I sometimes found it awkward to find the relevant document or section that I was looking for. I created this page in an attempt to make navigation of my collection of data sheets, manuals etc. a little easier.
The table below has links to versions of the manuals that I have along with their titles. This list is by no means complete and these versions may have been superseded - the most up to date copies are available by following the link to the Rockwell Automation Literature section.
Product Overview, Model Selection Guides, etc.
Programming Reference, Instruction Set etc.
Allen Bradley Doc Ref
Title or Description