| | |
| --- | --- |
| | Windows Server Domain |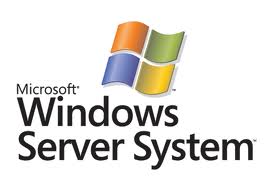 Miscellaneous Server Problems
I have experienced various Windows Server problems that have sometimes taken a bit of effort to understand and resolve. Most of the time, a quick "Google" will point to a relevant Microsoft Knowledgebase article, at other times, there may be a number of solutions proposed. I have documented a number here and the fix that worked for me - your issue and resolution may be different, but hopefully, this page can provide a useful starting point.
Role
OS Version
Description / Resolution
Microsoft KB Ref. etc.
DNS

Windows

Server

2008 / R2

Frequent occasions when DNS could not resolve queries for host names in some TLDs , including .co.uk.

A dnscmd /ClearCache or a DNS service restart would clear the problem - but it would soon reoccur.

Microsoft Knowledge Base http://support.microsoft.com/kb/968372/en-us

Technet References

Configure a DNS Server to Use Forwarders

OpenDNS IP Addresses

208.67.222.222

208.67.220.220

Resolution
This is a known issue in Server 2008 & 2008R2 when the DNS server is using root hints to provide the IP addresses of root name servers.

This problem does not occur if the DNS server is set to use forwarders, rather than root hints, for internet name resolution.

I configured my DNS servers to use forwarders and pointed to the Open DNS servers.

All

Windows

Server

2008 / R2

Could not ping my servers from inside the domain
Various Google hits, including :-
Why can't I ping my server?
Resolution
By default, the Windows firewall blocks ping requests, the easiest way to enable it is from the Windows Firewall applet in the Control Panel.

Select the Inbound Rules tree option, scroll down to
File and Printer Sharing (Echo Request . . ) and enable the appropriate rule(s). There are separate rules for IPv4 and IPv6 and for Private and Domain networks.